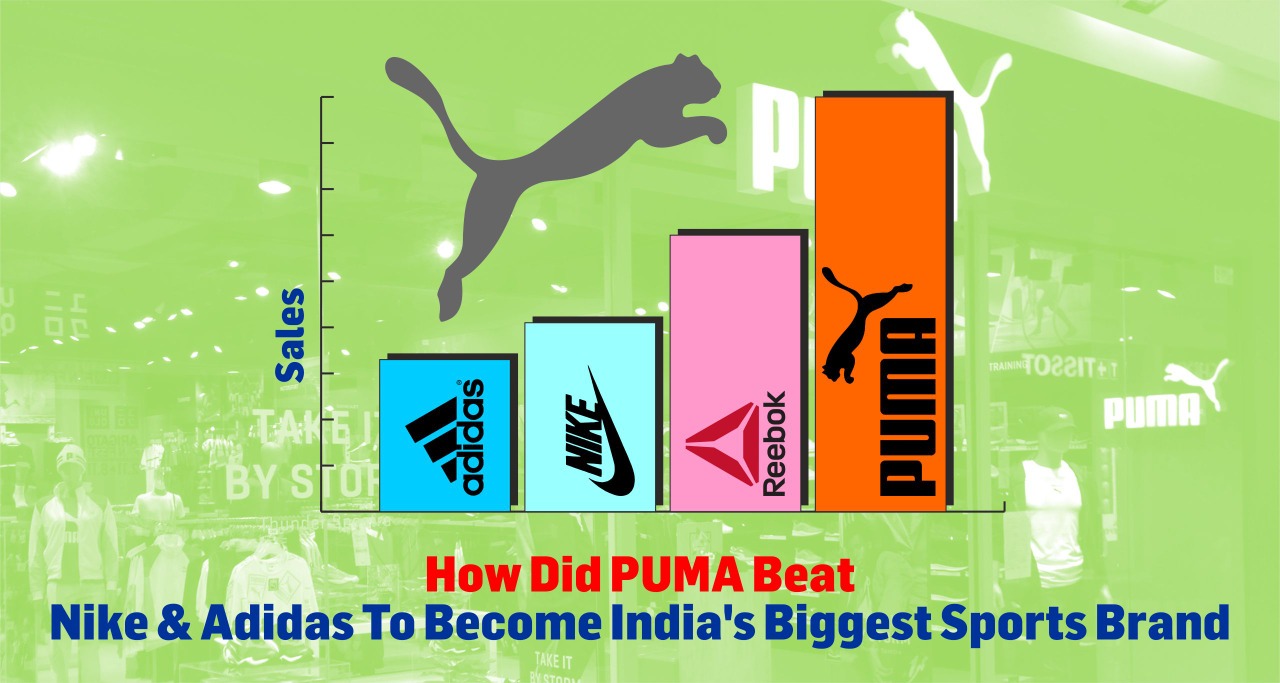 How did Puma beat Nike & Adidas to become India's Biggest Sports Brand
India is considered to be a vast market for any commodity and service. As they say, with a huge population comes huge responsibility! Puns apart, India is now hot and sizzling with an ever-growing sports industry. Where cricket always used to steal the centre stage, the new-found hype after Olympics 2020 and various world championship events, India's sports versatility is developing substantially. So obviously, the sportswear & accessories industry is thriving. You might know the big ones like Adidas & Nike, which are the global leaders in sportswear & accessories. But to everyone's surprise, it's Puma that rules the Indian sports product market. Feels a bit odd, doesn't it? But there's an interesting story behind it.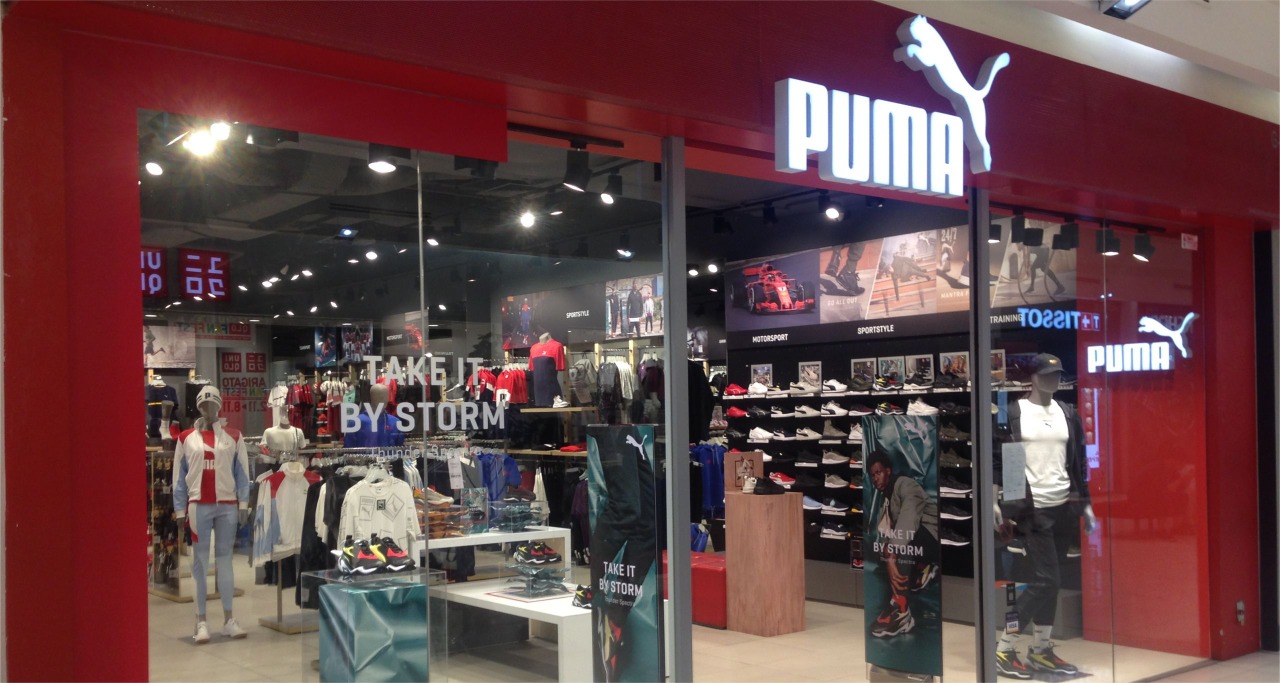 Puma was the last one to enter India's sportswear market in 2006 and began with a modest revenue of ₹22 crores. At that time, all the other large sports brands already had a strong grip in India. Nike had a market cap of ₹99 crores, Adidas stood at ₹186 crores & Reebok ruled with ₹354 crores. Fast forward to 2020, the big cat raced past all of its competitors to gain the Numero Uno position with ₹1413 crores! Now, How did Puma achieve this remarkable feat so quickly? Let's look at Puma's case study and understand its growth.
Understanding the Indian Desire & Sports Market
Indians love 3 things the most: Cricket, Tea & Value for Money. The last reason is the prime factor behind the stagnant growth of the Indian sports market. As opposed to North Americans, the majority of Indians do not take sports very seriously. Shoes are the most important accessory for any sport and since we don't have many sports options in India, consumers generally use one pair for all sports.
While choosing a pair of sports shoes, Indians lookout for the value of money, instead of features, benefits, comfort and usability. This one-for-all funda blocks a huge variety of products, ultimately hurting the sports-shoes market's demand.
How Puma Took the Leap of Success
Indians also love to make strong fashion statements. It is a way to showcase their standing in society and maintain relations. An average Indian won't buy 2 pairs of comfortable sports shoes but will buy even 5 pairs of stylish sneakers for different social events in a year. This helped evolve a new sneakers genre specifically for the Indian market that was high on the fashion quotient but lacked sports-level features.
Puma understood the psyche behind Indian buying behaviour and started designing products keeping in mind the Indian demand towards the fashion segment. That strategy worked wonders for the company! While Nike sponsored the Indian Cricket Team & Adidas spent on Sachin Tendulkar's ambassadorship, Puma just worked extensively on bettering & modifying their products.
Not creating sports-oriented products also helped Puma in lowering their prices by 30% compared to Nike & Adidas. One stone, two birds!
Puma now stood as a brand that was congruent with sports as well as fashion. That's what helped the brand climb up the ladder so fast & so well. Of course, Puma was not the first brand to try this tactic in India. Reebok, the former reigning champion, gave birth to this idea in an ad with Mahendra Singh Dhoni & Yuvraj Singh. But unfortunately, they couldn't cash in big due to an unprecedented scam by Reebok's corporate team. Puma then grabbed the opportunity, executed it perfectly and now has emerged as the Biggest Sports Brand in India.
Want to read more intriguing advertising stories like this? Follow Sanket Communication's Blog page regularly. Want your brand to excel like Puma? You've come to the right place! Contact Sanket Communications – India's best-integrated marketing agency or give us a call at 7008165707 to receive your free 1-hour consultation. Learn more about scaling your business to success!
Sandeep Hati is a copywriter at Sanket Communications. He is passionate about advertising trends and stories. He aims to explain the many intricacies that run the advertising and marketing world. When he's not working, you'll find him buried in a book or watching period cinema or failing gloriously on the same level of video game infinitely.