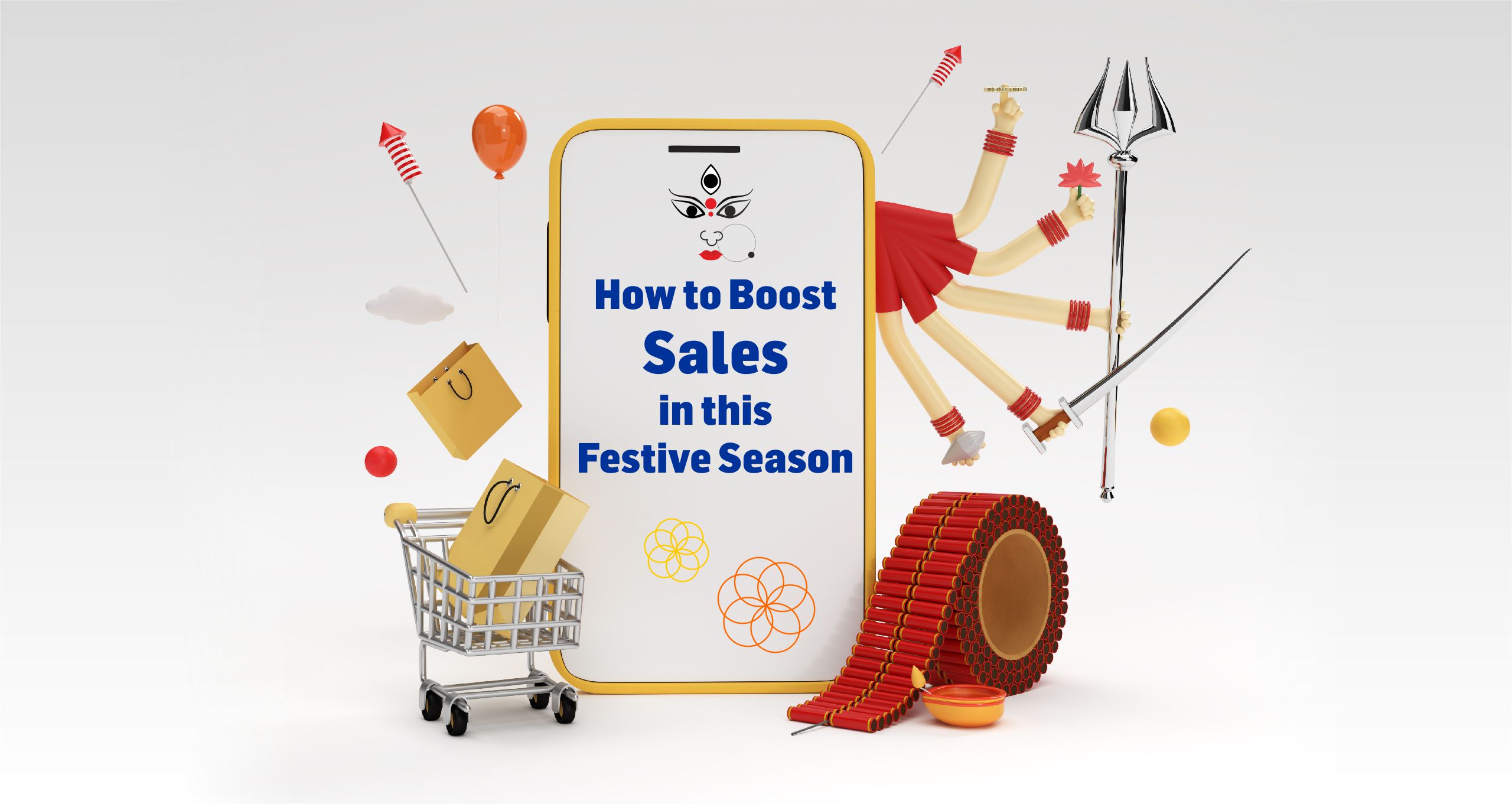 How to Boost Sales in this Festive Season
Durga Puja in the east and Navratri in the western part of India serve as the biggest opportunity for advertisers & brand promoters! The puja season is the best time for advertising & marketing your business because following Durga Puja comes a series of other festivals such as Kali Puja/Diwali/Laxmi Puja, Bhai Dooj, Kartik Purnima, Pratham Ashtami etc. The whole festivity vibes and holidays make people spend time with their family & friends, and do one thing that everybody loves – Shopping!
But every other brand talks about discounts, offers, sales, new collections, arrivals, etc. How can your product stand out in the crowd?  You need to shape your communication in such a way that it attracts customers to your brand.  I'll share with you some tricks and tips of marketing that will strike the right chord with your target audience and do wonders for your brand!
Celebrate Togetherness with Diversity
As I said above, Durga Puja and Diwali are that time of the year when people blow their steam off by celebrating the festivities with their family and friends. It brings in a sense of togetherness and community.Puja season brings an "Apna Wala Feeling" with it. But it is unfortunate that some people still feel left out in the biggest celebration of the year. Some might be away from family(defence personnel, hostel students), some might have no one to celebrate with(elderly people or people living alone), some may be stuck at work, or some may just not have the right zeal to celebrate.
You can create a compelling narrative around this and produce your communication that captures this essence with heartfelt emotions. These kinds of ads, no matter whichever platform you choose to propagate on, garner a huge viewership and demand unwavering attention. It also gives your brand a nice human angle in an era where many are losing it. Everybody loves the brand that cares about others (ever heard of Tata Group?). This narrative can make your brand a hero!
The Puja Season is also one of the happiest times of the year. It provides a much-needed break and unfurls various facets of happiness. You can tap into this story with a thematic representation of your product and services that brings happiness to your customers. Ads are nothing but beautifully crafted stories that ignite attention and need in the mind of consumers. Think of various ways how your brand can bring that much-needed smile to your customers' faces.
Keep in Mind the Post-Pandemic Life
The world of advertising has changed a lot since the pandemic struck in 2020. Our economy as well as festivals are in a recovery mode, but slowly. Also, advertising platforms have changed drastically. Indian consumers have also adapted to this new change and moved on to a more online approach than offline. So you need to adjust your ad spends and invest in the right media. Puja season is one rare chance where you're gonna get an opportunity to boost your brand value and sales like a rocket! So, don't miss out on this golden opportunity and make the best of it.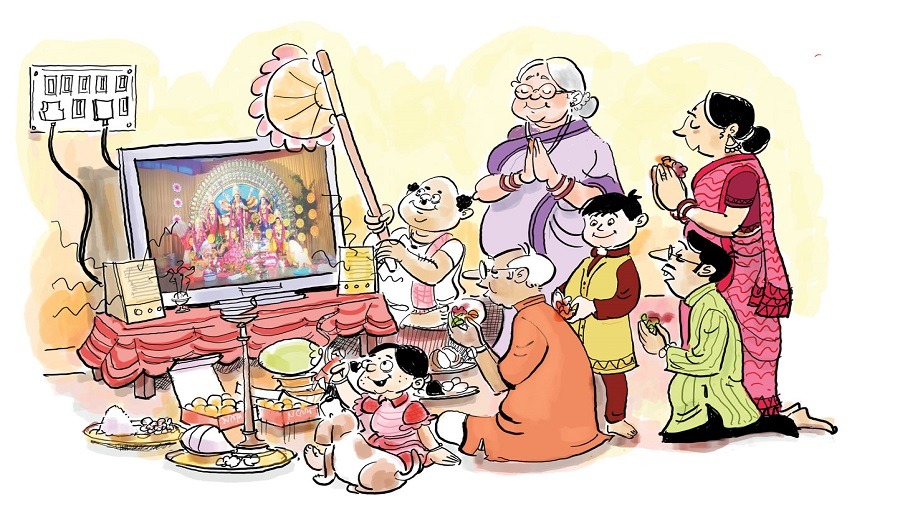 Illustration Courtesy : Pratik Chakrabarti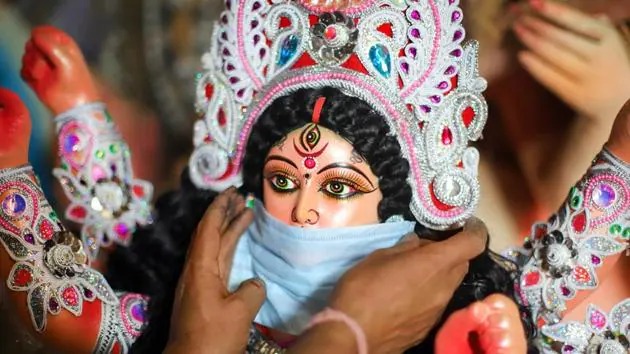 I know all this "Gyaan" might sound foreign to people who are great at running a business but new to the advertising world. Advertising can be very complex and it needs constant effort to create and manage effective campaigns. If you want to utilize the Durga Puja advertising season fully and get the best results, I have the best solution for you.
Contact Sanket Communications to take care of all your advertising and marketing needs during the current festive season. With a vast experience of more than three decades, Sanket Communications is the best advertising and digital media agency which has consistently delivered excellent results for its varied clients. The marketing and advertising strategies developed by Sanket Communications have boosted businesses with an outstanding increase in sales during the festive season. So, don't wait! Call Sanket Communications now and give wings to your business in the current festive season!
Sandeep Hati is a copywriter at Sanket Communications. He is passionate about advertising trends and stories. He aims to explain the many intricacies that run the advertising and marketing world. When he's not working, you'll find him buried in a book or watching period cinema or failing gloriously on the same level of video game infinitely.