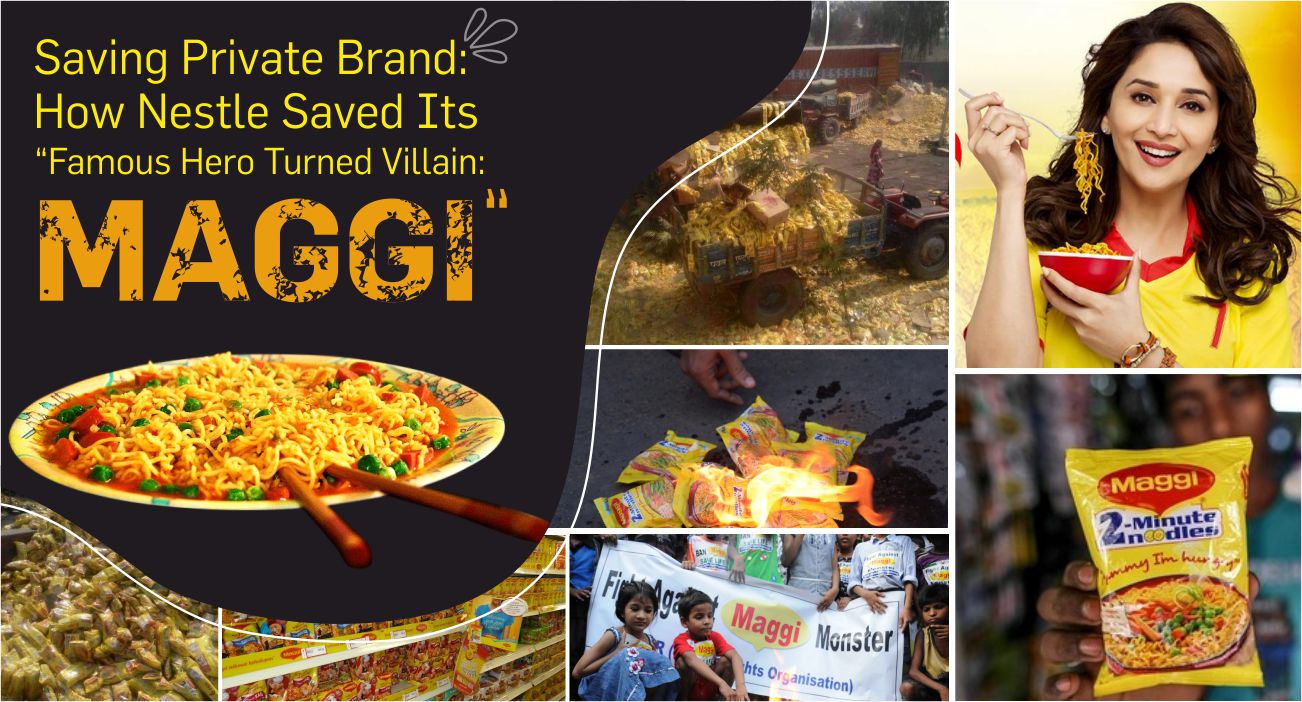 Saving Private Brand: How Nestle Saved Its "Famous Hero Turned Villain: Maggi"
There is nothing superior in the consumer market than a brand that has unwavering support from its consumers. When people start calling the brands' name as the product, it defines the success and the hold it has on the market. You must have heard of Cello tape instead of Duct tape? Or Xerox instead of photocopy?
That was the craze Maggi had on Indian consumers when it was the "Instant-Noodles Moghul." It is more than just a household name for Indians. With fast food consumption not very prominent in India at that time, Maggi was the go-to product for families to enjoy a quick snack.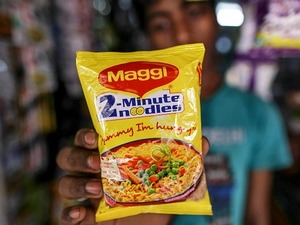 But this legacy took a nasty turn down the road, and hell broke loose when 38,000 tonnes of Maggi was taken off the shelves resulting in a loss of over Rs. 500 Crores. What went so wrong for Nestle? What made them lose 80% of their market share?
In March 2014, Uttar Pradesh FDA detected MSG and Lead in a sample of Maggi Noodles that carried a "No added MSG" claim on the pack. Slowly after, they ordered Nestle to recall 0.2 million packets of Maggi. One by one, all the states in India started banning the public favorite two-minute noodles, and the unwavering support that people showed to the brand began vanishing slowly.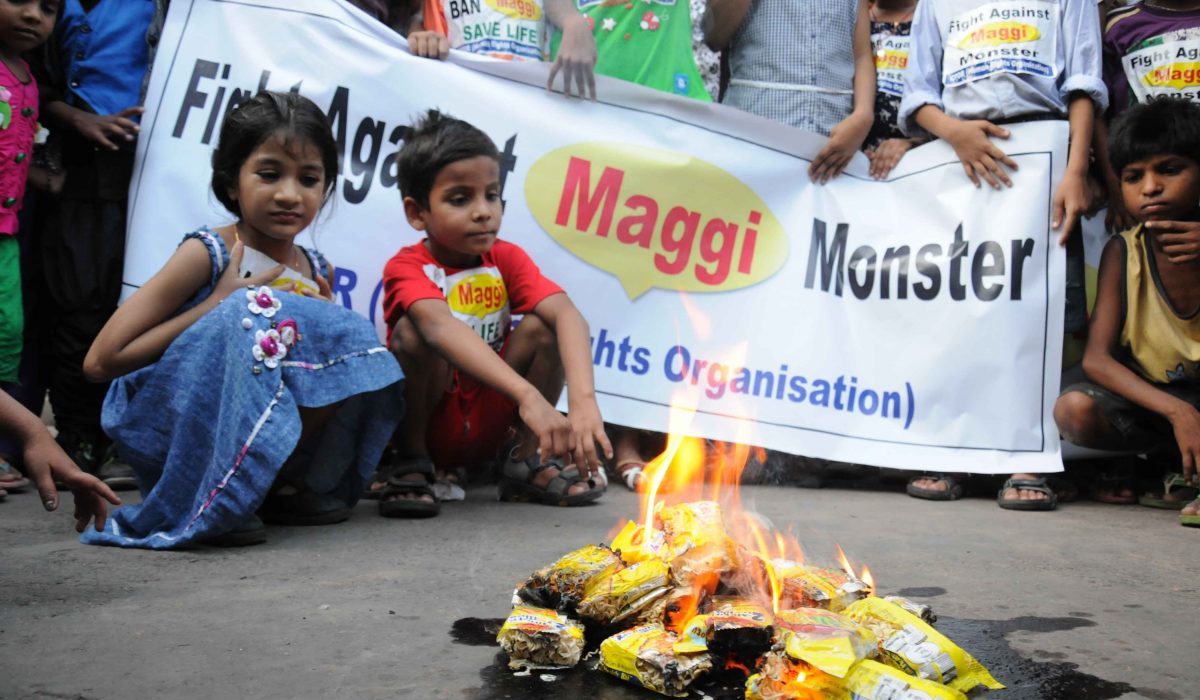 Snatch-Fight For Numero Uno
The stains on Nestle's illustrative legacy were hard to clean. The fall of their best-performing brand was estimated at around Rs. 2000 crore in the Indian subcontinent at the time. But with consistent perseverance and thousands of hours battling it out in courtrooms, Nestle managed to overturn the government's ban and Maggi's fate on 13th August 2015.
But the most difficult, herculean task was still ahead of the brand: Regaining Customer Trust.
Seeing the Olympian take a fall, other brands such as Top-Ramen(Nissin), Yippee(ITC), and Patanjali Atta Noodles tried to take on the vast void Maggi left in the market. But none of the brands came close to conquering the colossal feat.
Much as a heart-broken teen from summer love, Indian consumers were still not over Maggi's temporary departure and yearned for its return. Moreover, the rivals' marketing and advertising were less than mediocre and failed to grab the audience's eye-turning attention.
After clearing out its name, Maggi bounced back full strength to reclaim its lost throne. It had to start from scratch. When it finally came back on the center stage, all guns went blazing!
Nestle came out with a groundbreaking strategy that worked best for them: Complete Honesty.
While most brands, after a crisis, take on a defensive position trying to justify their stand, nestle launched an "Unconditional apology campaign." It didn't confuse the audience with vague justifications but came forth with the whole truth and what really happened, with a pinch of the story at their end. It gave the brand a human form that people have connected with through decades.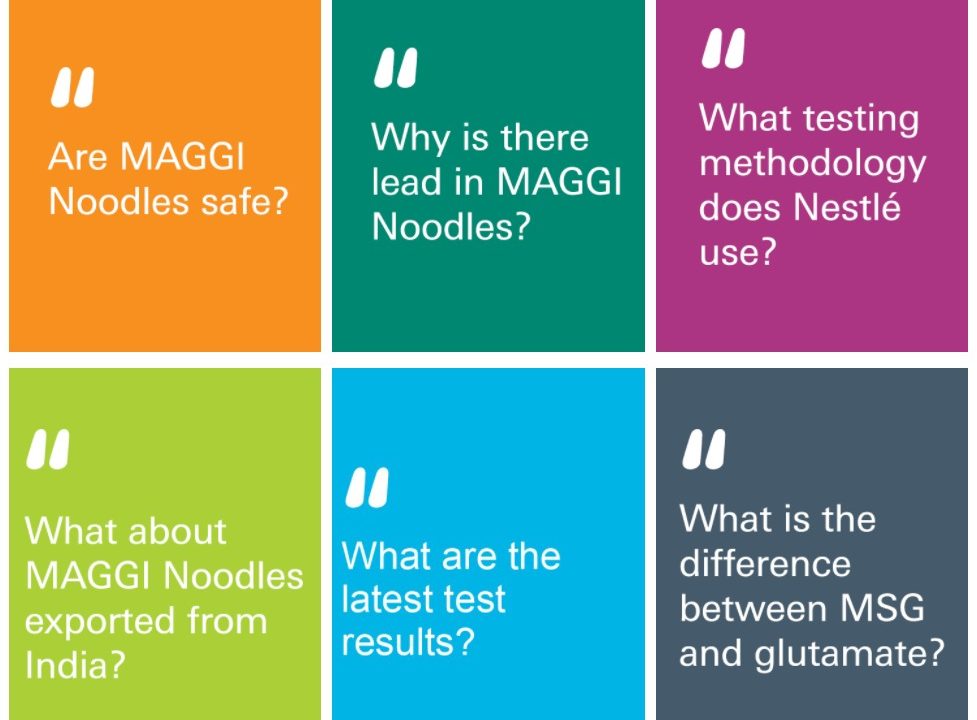 Maggi also played its cards smartly by teaming up with Snapdeal for the exclusive online sale before launching directly to the markets. People tried outbidding each other for their Maggi packs before they went out of stock.
Maggi did everything right to get back in the good books by empowering customers with truth and putting on a grand show for the relaunch. It reclaimed its throne of being the leader with 53% of the market shares by the end of June 2016.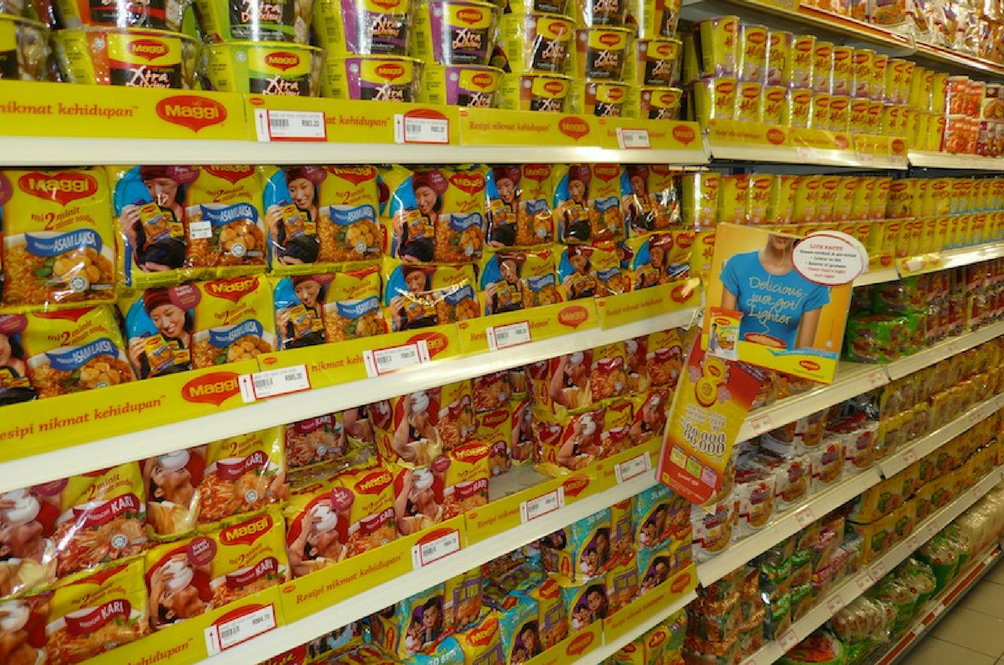 That was the story of one of the most incredible escapes pulled off by a brand by averting a crisis with a spectacular plan of action by putting its consumers as the top priority. Indeed, there are many lessons to learn from the "Maggi Fiasco." What's your takeaway? Let us know in the comments below!
Sandeep Hati is a copywriter at Sanket Communications, the top advertising agency of Odisha. He is passionate about advertising trends and stories. He aims to explain the many intricacies that run the advertising and marketing world. When he's not working, you'll find him buried in a book or watching period cinema or failing gloriously on the same video game level infinitely.