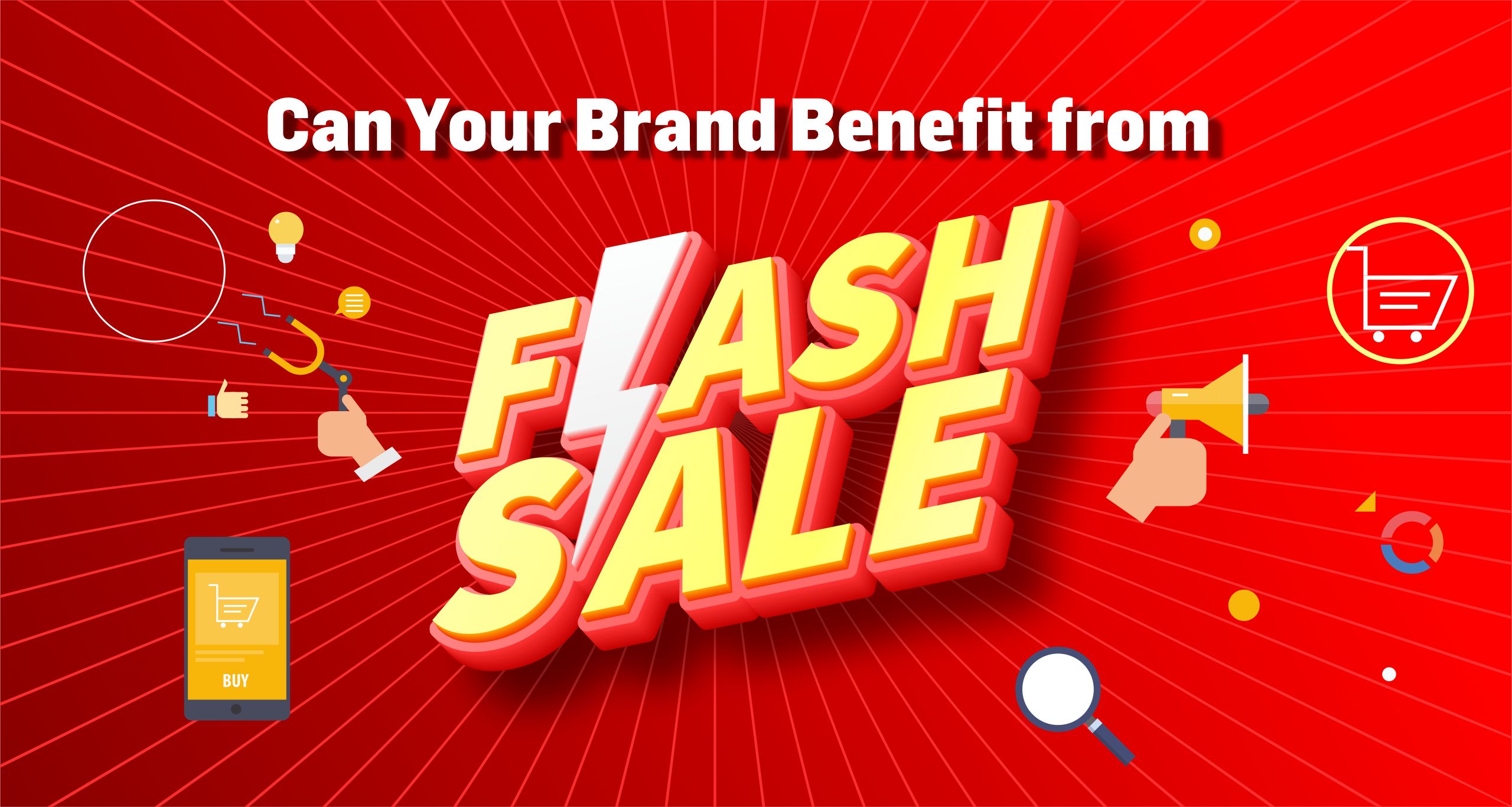 Can Your Brand Benefit from Flash Sale?
Are you running out of ideas to attract new customers to your brand? Do you think acquiring new customers and increasing brand awareness has become extremely difficult? Then we have the perfect solution for you! If your brand is facing a slump in sales, there is a simple way you can turn things around. Today we bring you a concept widely popular among e-commerce brands leveraging the "Fear of Missing Out" and enticing customers to make impulsive purchases. We're talking about "Flash Sales" and it is time your brand adopted this idea.
With the initial pitch, this might sound very manipulative, right? But it is as beneficial to the customers as it is to the brand. Customers always look out for irresistible offers & deals whereas brands always try to keep on building a large customer base. Therefore, Flash Sale is a win-win situation for both of them. 
The concept of Flash Sale started in the U.S.A. with Black Friday & Cyber Monday. These events which were only valid for one day offered massive discounts to attract footfall to the stores. "Black Friday" (with a much horrifying history that we won't talk about), started in the 1960s in the city of Philadelphia.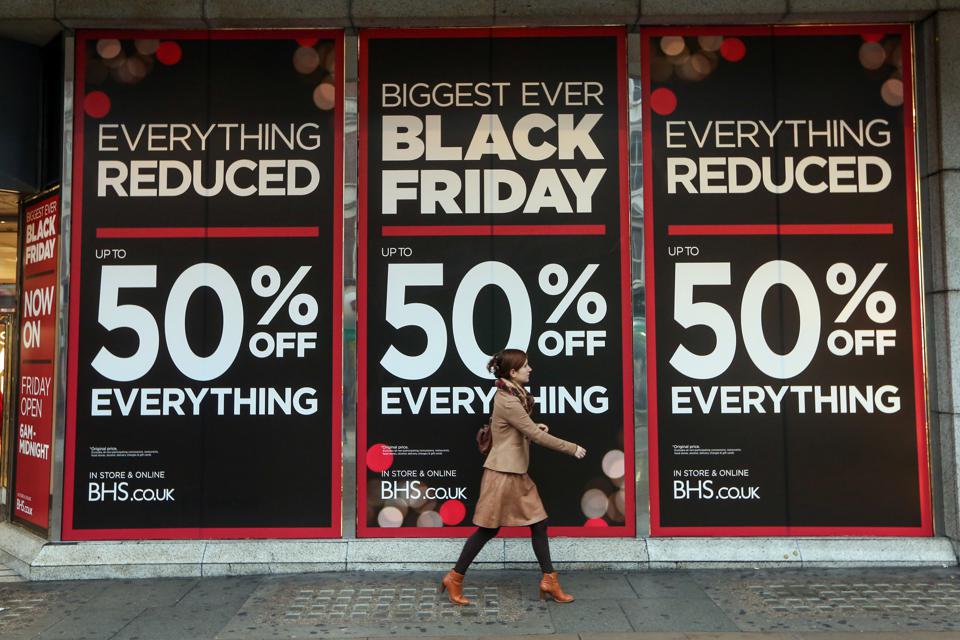 However, in the online platform, Flash Sale derives a new meaning. Apart from increasing footfall & sales, it serves as a great catalyst for building a huge social community for the brand that follows it on social media to keep track of upcoming sales & new products. Social media following provides a great backbone for brands to keep expanding and direct all these new users to their e-commerce websites. Hence, going upwards in all directions.
The first retail e-commerce brand that started flash sales in India in the mid-2010s was Xiaomi. The concept was new, fresh and along with huge discounts, Xiaomi also offered many freebies to its customers. These sales, paired with new flagship killing products, helped Xiaomi dominate the market for a long-long time. Every other player in the field started imitating Xiaomi and soon flash sales became a common phenomenon in a flash!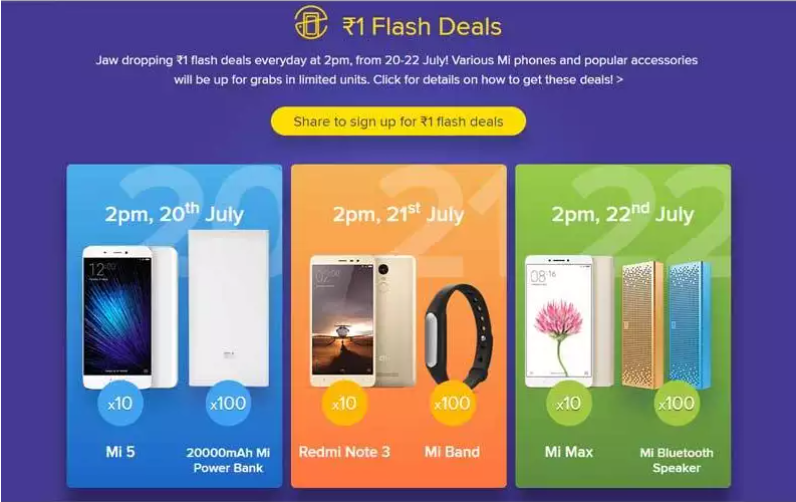 If you have a relatively new brand, eager to jump into the market and carve a lovely customer base, flash sales can come in handy for you. But before that, you need to specify your needs and pay attention to the following points. 
What's the Goal of your Sale?
As stated above, online flash sales can achieve more than just getting high sales & revenue. Whether you want to get rid of your old inventory or want to increase your web traffic. You need to create a strategy likewise to meet your goals. This will also determine the type of discounts and promotions that you will offer. 
What Products, Which People?
The first thing that you'll determine in a flash sale is the products you want to put up on sale. Every product on your roster will be different and will have a different target audience. Therefore, you need to align it beforehand on what products will you target to what audience. This will affect the results of your sale. So choose wisely. 
When to Promote & When to Start Sale?
It is extremely important to give your promotions an ample amount of time to reach your target audience. Hype game is what takes flash sales ahead. If they visit your website before the sale happens, they will just bounce and your efforts will be in vain. You need to have them on your website at the exact time. Only then, it will convert into sales. Social media will be a huge help to create buzz and give your customers the heads up and whatabouts of the sale. 
Keep it Short but Effective
The selling point of a flash sale is the short timing. If you get greedy and drag your sale, you can be sure that people will lose interest in your products the next time. This technique of short selling generates the FOMO feeling and will keep your brand's demand high. A 24-hour sale time is usually enough for a flash sale to pick up the required sales. 
So these were the necessary mantras to have an effective flash sale for your brand. Blend this with the perfect social media strategy and you've got yourself a solid customer base who are waiting for your next move and wanting to jump on in the next brand offers! 
Sandeep Hati is a copywriter at Sanket Communications. He is passionate about advertising trends and stories. He aims to explain the many intricacies that run the advertising and marketing world. When he's not working, you'll find him buried in a book or watching period cinema or failing gloriously on the same level of video game infinitely.