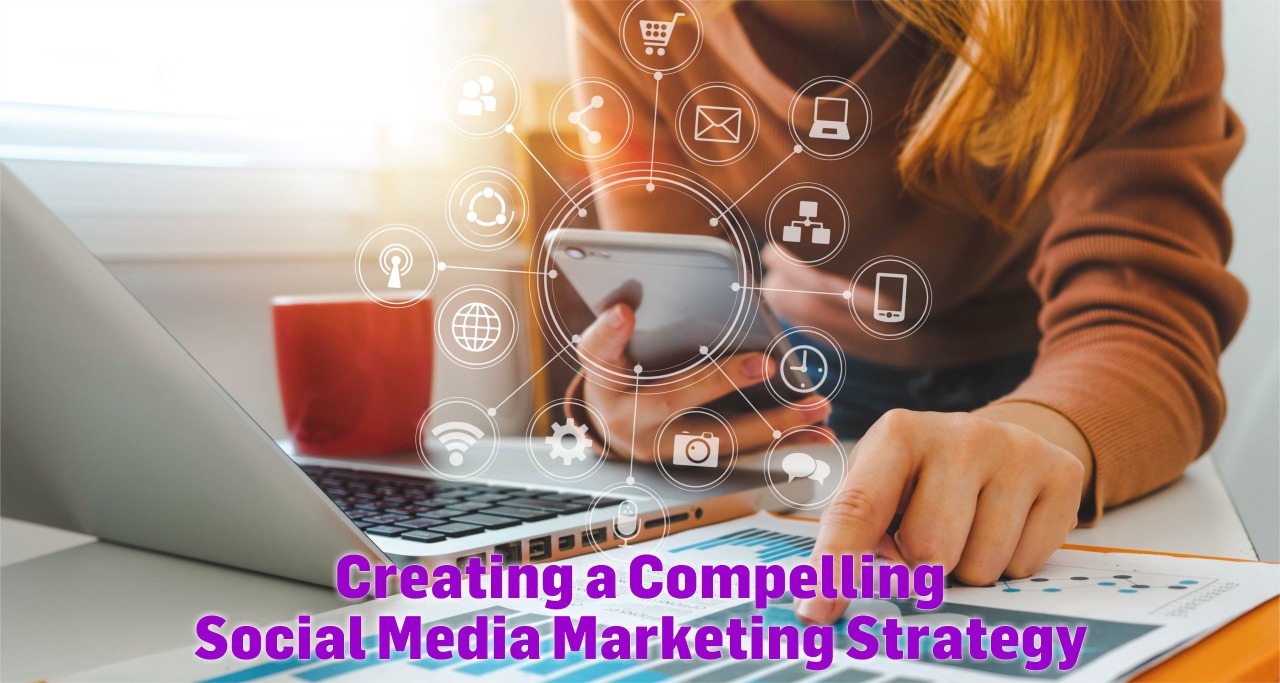 Creating a Compelling Social Media Marketing Strategy
Zomato has 499K followers on Instagram, 1.4 million followers on Twitter, 1.8 million followers on Facebook and more than 500K followers on LinkedIn (these numbers are increasing as you read). Do you know why brands like Zomato have been able to establish such an effective social media presence? It is because of a well planned, organised and compelling social media strategy.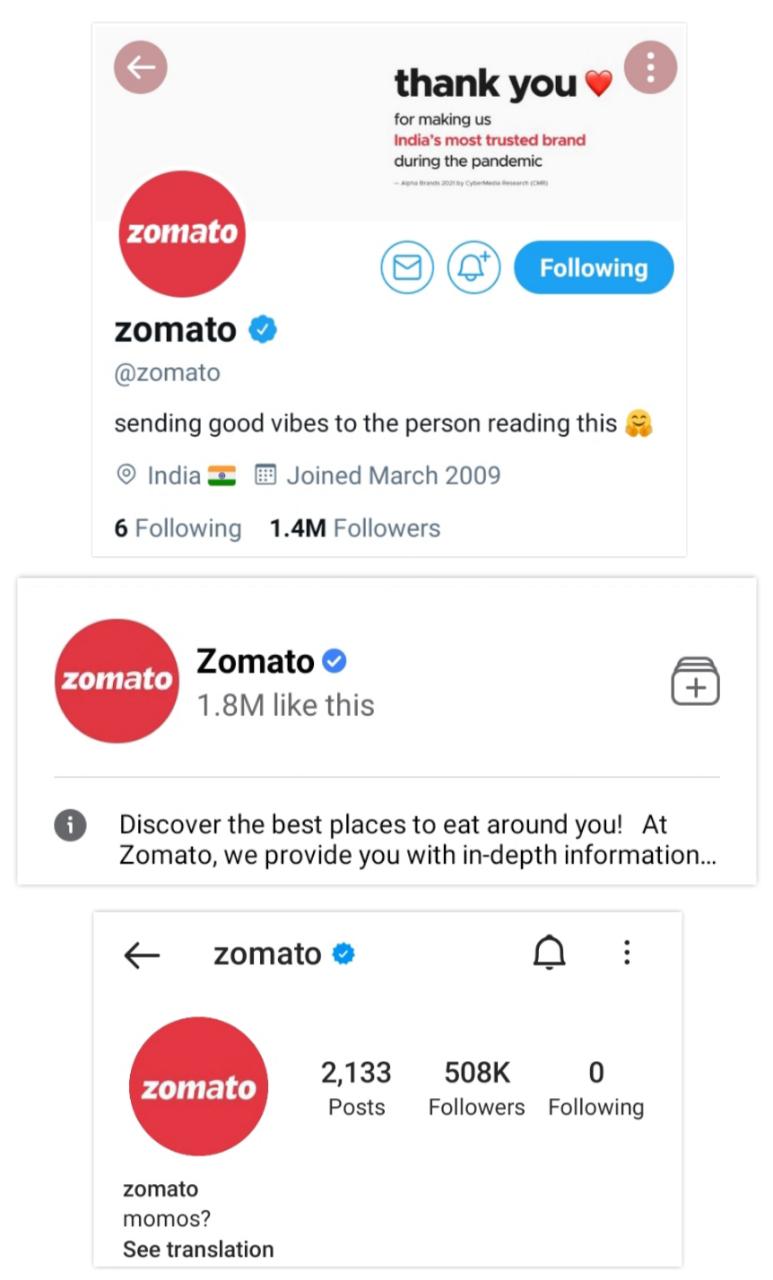 Simply existing on every social media platform will not get you the business efficacy you are aspiring for. You need to ensure that you strategize your social media marketing goals accordingly.
Social media marketing begins with establishing your goals. In order to do so, ask yourself the following questions –
What do you want to achieve with Social Media Marketing?
Who is your Target Audience?
What does your target audience do, and how is their social media usage and behaviour?
What message do you want to send to your target audience through social media?
An Effective Social Media Marketing Strategy
Once you have a clear picture of your aims, start creating a strategy that encompasses three main aspects –
Social media content planning can be a tricky task. It is something that you must plan well in advance to prevent last minute mess. At the same time, social media is highly demanding and it only takes a few minutes for things to go viral. Incorporation of the latest trends into your content plan, improvising according to the mood of your social media followers and keeping campaigns sorted ahead of time are just a few points to make your content exclusive and creative. The key lies in knowing exactly what your target group wants.
To reach the ultimate goal of generating sales, a good social media marketing strategy must incorporate appropriate promotion provisions thereby creating maximum engagement. You can either rely on your organic reach or resort to paid promotions. Organic reach is an effective day-to-day strategy to have consistent communication with your audience. Paid promotions can give you an added advantage and are especially useful when you have a major campaign running or while promoting a specific deal or offer.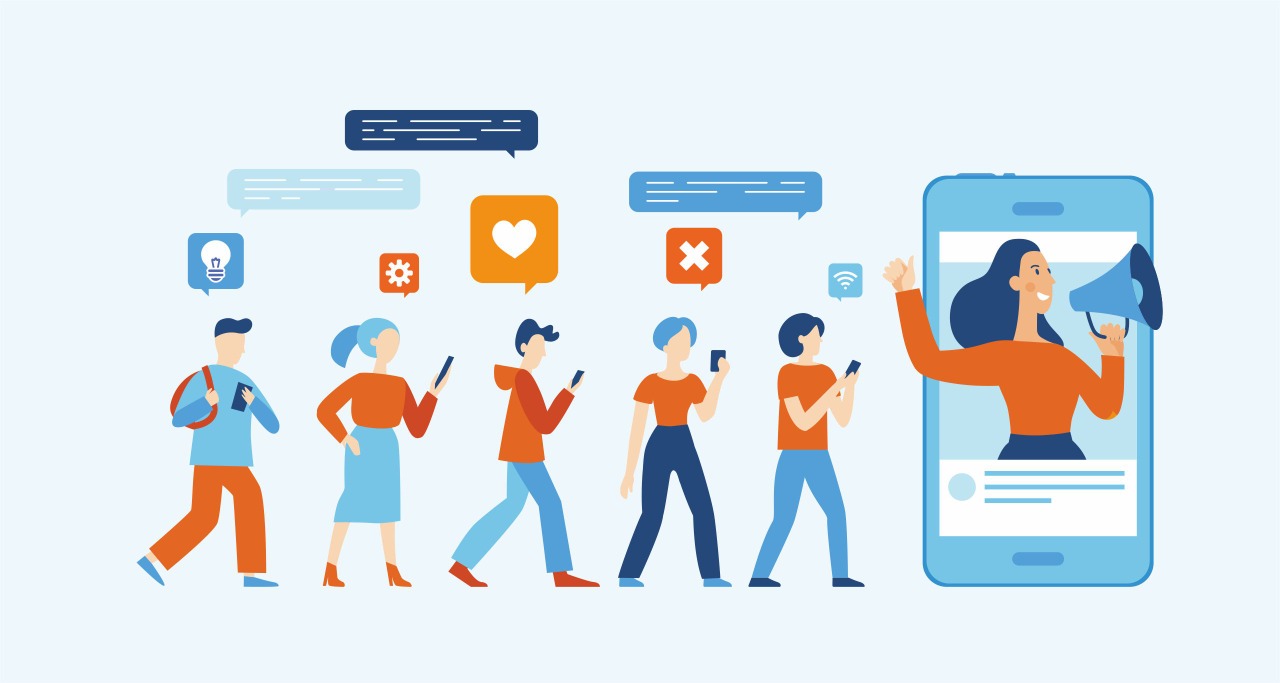 You should, at all times, have a fair idea of what your competitors are doing with their social media marketing strategy. You both have a common goal here, so knowing about your competitors' tactics gives you an edge and keeps you a step ahead. This also gives you an idea about what works for them and you can tweak your strategy accordingly.
Social Media Marketing is not a one-man job and it is definitely not a cakewalk. Behind all the followers, comments, likes and engagements is a professional team running statistics, analyzing trends, planning campaigns and following a social media strategy that is tailored to fit the brand identity. Reach out to Sanket Communications, one of the best Social Media Marketing agencies in Eastern India, for the right advice.
Saransh Gupta is a copy and content writer at Sanket Communications. She is focused and organised, with a penchant for being punctual. Occasionally, she finds time to teach tiny tots and shape young minds. A foodie at heart, poetry flows from her soul and through the ink and she dreams to create an impact on the world with her words.