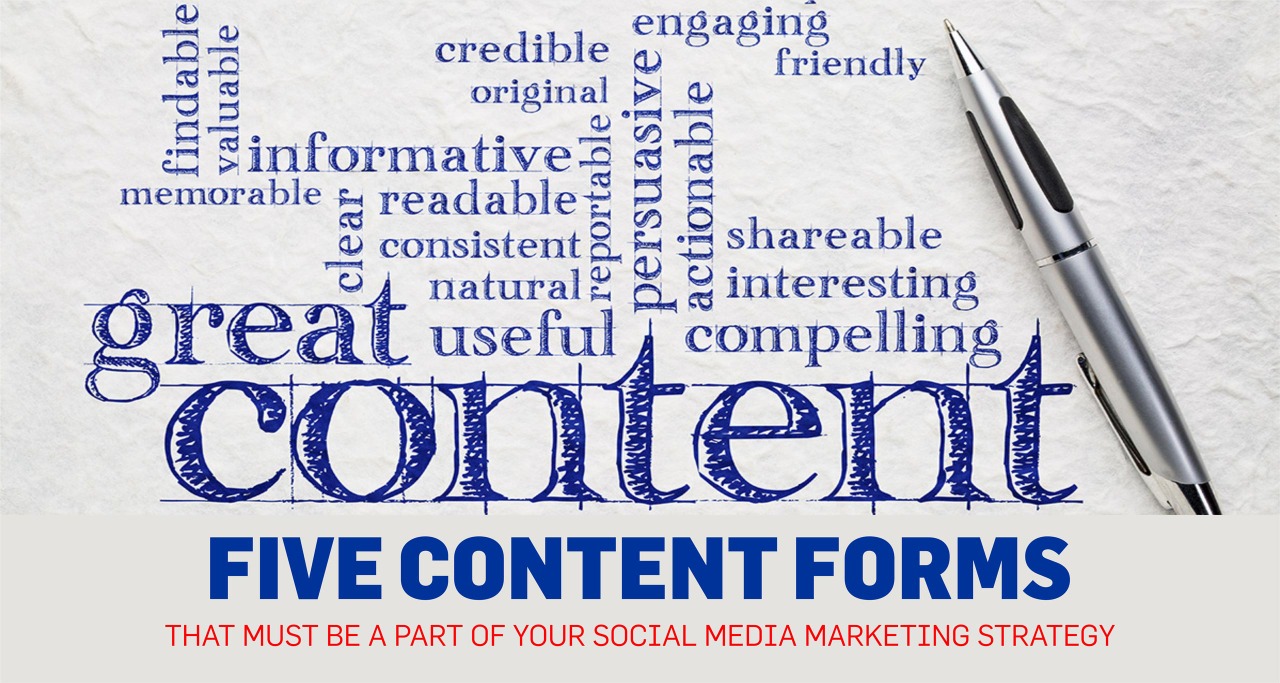 Five Content Forms that must be a Part of Your Social Media Marketing Strategy
Have you found yourself in a flux when it comes to chalking out a well-organised yet all-encompassing social media strategy that keeps you connected with your target audience?
In the present day, when millions of people are thriving on social media, Content is King! Good, enriching, entertaining and exciting content has the single handed ability to boost your organic reach by its thumb-stopping power. Here are the top five kinds of content that must be a part of your social media strategy –
Posts (Written or Pictures)
Medium: Facebook, Instagram
While earlier, Facebook only allowed you to share pictures, videos and write something, today we have the provision to check-in, share links, share our feelings and even sell something through a post. Sharing relevant content that your target audience will like to read regularly or creating attractive yet informational posts on Instagram is the key to maintaining a consistent social media presence.
The perfect way to create a large impact with fewer words is through tweets. With the use of only 280 characters, you can start a casual conversation with your target audience, tease them about upcoming products, services or events and even connect with your contemporaries to keep up with your competition.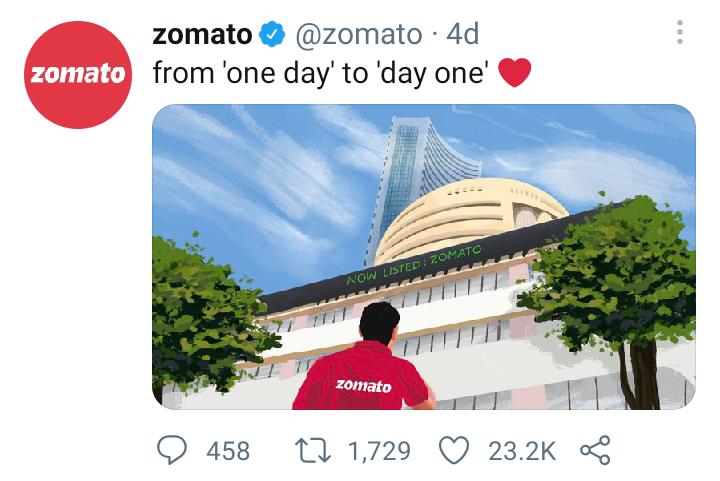 Zomato's Tweet on the announcement of their IPO
There are at least 478 million+ Pinterest users in the world, owing to its unique user interface. Your Pinterest audience is out there to get a complete feel and experience of your brand. The goal of creating content here is to make it to your audience's mood board and attract traffic towards your website, ultimately leading to conversions. You can get creative with your pins and make boards of your brand based on your services, offers, products, etc.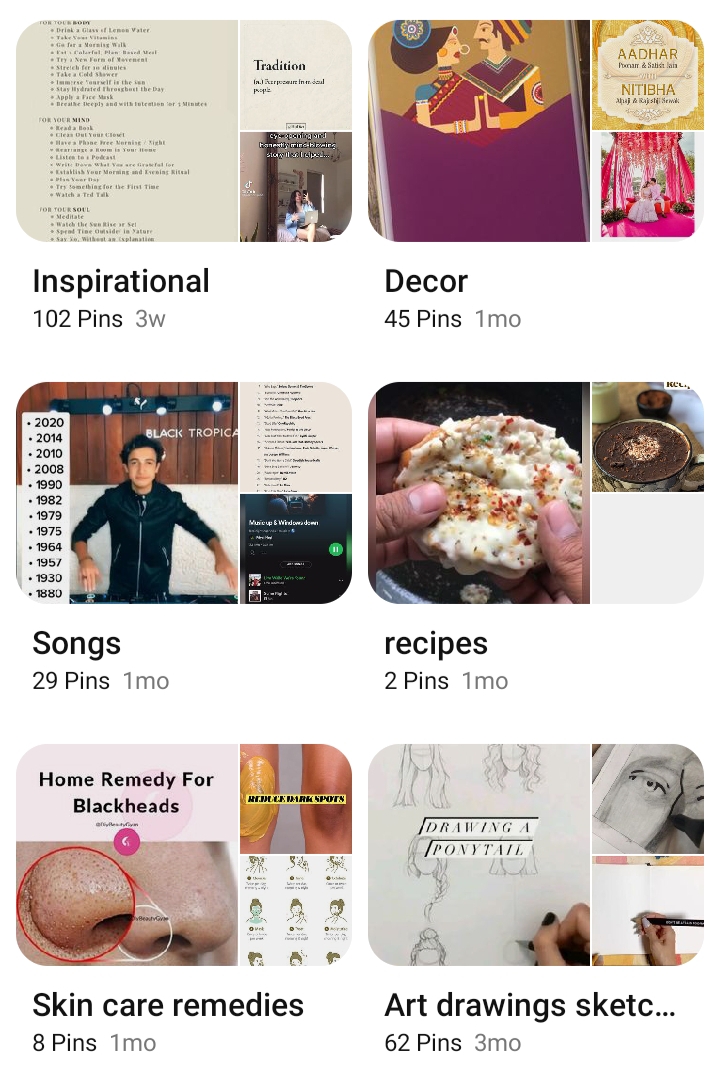 Create Mood Boards that interest your target audience
Ever since its launch in 2020, Reels, a video content format on Instagram, has contributed to 3.5% increase in a user's time on the app. Within a span of 15-30 seconds, reels provide an optimum time to grab hold of the audience's attention.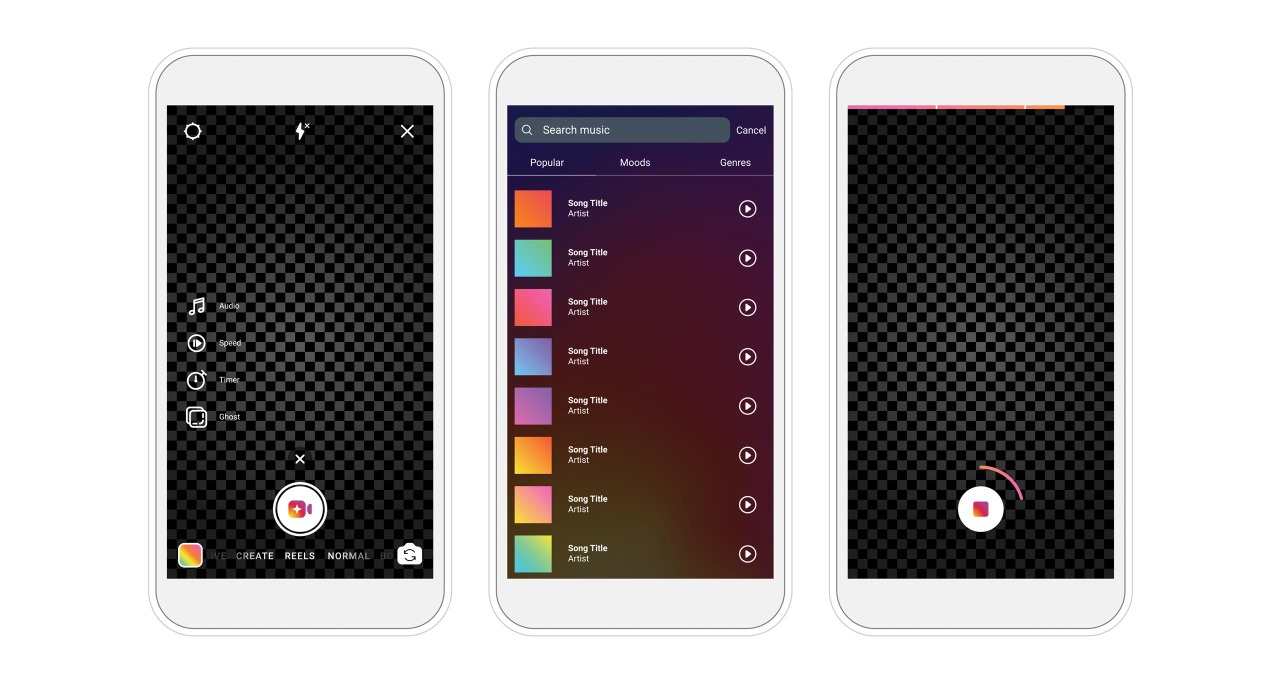 You can use the brilliant filters, AR effects and trending audio files to make your content more exciting.
The one and only question-answer social media hub, Quora is best for select businesses and brands to target their niche. By answering questions specific to your product or service, you create engagement, highlight your brand and communicate directly about the issues faced by the target group.
Additional tip: Don't forget to link your answers and website or social media pages while answering a question.
The world of Social Media is a rat race of getting the maximum 'likes', 'follows', 'shares', 'tweets' and any form of engagement that gives you an edge over your competitors. For the most creative, content oriented social media strategy, reach out to us at Sanket Communications, a full-service 360° advertising agency with over thirty years of experience and expertise in advertising and public relations.
Saransh Gupta is a copy and content writer at Sanket Communications. She is focused and organised, with a penchant for being punctual. Occasionally, she finds time to teach tiny tots and shape young minds. A foodie at heart, poetry flows from her soul and through the ink and she dreams to create an impact on the world with her words.